Hello again! Having a personal website was one of my long-term wishes, and a mental block was also associated with it. I had many questions about its necessity, technical aspects, etc. But when I eventually created it, it proved helpful in many ways. I hope this helps someone who has found it difficult or has struggled with the idea of creating a website for themselves. In this post, we will see why everyone should have a personal website, how to build it, and explore other aspects.
Why should everyone have a personal website?
The first question I had before I had a website was the need for a personal website in the first place. Most of us have profiles on prominent social media websites, and we are more connected to the world now than ever. A part of our identity lives there. Whether we care to admit it or not, these social media accounts are our footprints on the internet. But there's a problem — we are wearing someone else's shoes to create our footprints.
When you are part of a platform, you are restricted by it somehow. For example, LinkedIn is meant only for professional updates, Twitter is mostly for microblogging, and Instagram is predominantly used for pictures and videos. A personal website is like having a little place on the internet, built by ourselves with our own rules. Here are a couple of points I would like to make on why everyone should have a personal website.
To express yourself
The best motivation for making a personal website is to have a single platform to express yourself. You can be creative, write what you want, record your life's significant events, maintain a photo gallery of your life, talk about your profession, showcase your hobbies and side projects, give recommendations and reviews of useful products, and much more. By speaking your ideas out, you attract like-minded people, make new connections, develop an audience, and open yourself to a world of opportunities. Most importantly, you do all this under your name, under your roof, and not subscribe to a social media platform. I'm not against social media platforms, but having a personal website is an excellent addition to the platforms.
To show yourself to the world.
In his book "Show Your Work," Austin Kleon says that the internet is a machine that has the potential to take you and your work to everyone in the world at the same time, even while you are asleep. Writing coach David Perrel calls it a "serendipity vehicle" that works for you round the clock taking your work to reach everyone. In Naval Ravikant's words, it creates infinite leverage. You could create something once, and it could be consumed millions of times. Say what you have to say; speak freely, show what you've got, and project your wisdom. The world needs more people to show themselves and their ideas on the internet.
A personal website puts us in a position of advantage in many aspects. It serves as an online portfolio of ourselves. Professionally, you can maintain a detailed version of your resume on your website and talk about your professional goals and aspirations. Overall, it's a record of you as a whole that you can show the world. A personal website is your voice on the internet. It is not just for others to hear what you say but for you to express what you think.
To make an impact
Apart from personal benefits, an online presence lets you have more impact on society, however small or big it is. It exposes you to the world. Everybody has something to contribute to society and having an online presence is quintessential for speaking ideas out loud in the information age. Even if it's helpful or informative to one person in the slightest way, it's impactful.
How to build a website
If you are sold on having a personal website, the next question is how to do it. I used to think that making a website was a complex and tedious process and that we needed to know web languages like HTML, CSS, PHP, etc. But as it turns out, it is possible to create a full-fledged website without such knowledge. The website you are looking at was designed and made public in 15 minutes. I hope the following information will guide people like me who know nothing about creating one. To create a website, you need two main components — a website hosting service and a domain.
Website Hosting Service
A website hosting service is nothing but a platform that carries and runs your website. We don't need more details or explanations on this to create a new website. People who have the technical knowledge and equipment to build and host their websites probably don't need a hosting service. But for someone like me who is unaware of the world of web technology, a website hosting service makes everything ridiculously easier. There are many hosting platforms like Wix, Squarespace, GoDaddy, Ghost, Substack, WordPress, etc. I use Ghost, and it's suitable for my needs. There are a couple of free options, but most of these are paid. If you are serious about building a personal website, I strongly recommend the paid versions, as they provide good value for the money.
The reasons why I don't recommend free ones are:
They have ads, and there are always hidden costs.
They give only subdomains, and we'll get to domains in a bit.
They limit your website traffic, and they upsell their other services.
However, if you cannot afford to spend on a website, you could always go for a free option and upgrade later if necessary. Here are three services at various price points, which are still reasonably priced in the world of subscriptions.  
Substack (Free)
Substack is a free website hosting service, but its functionality is restricted to a newsletter's features. You cannot start a complete website using Substack, and it's like a newsletter service with built-in features like emails, memberships, and subscription features. If you want to start a newsletter, have people subscribe to it, and send weekly newsletters to your members regularly, Substack is an excellent free option. Another drawback in Substack is that it only lets you have a subdomain. I'll explain subdomains in a bit.
Ghost ($9/month)
Ghost is my personal choice. It's neat, it's not very expensive, and it's straightforward. The setup was quick and self-explanatory, and I could create an account and use it immediately without looking at tutorials or how-to articles. The basic version of Ghost Pro costs $9 a month, and they have a wide range of free templates to use with it. They have subscriber support of up to 500 users and excellent customer support and tutorials.
Ghost Pro also supports app integrations like Slack, Google Analytics, etc. You can make custom themes using Ghost APIs and upload them to your website. I'm planning to learn how to create custom themes in the future, but for now, the template I use for this website is free, and I like it so far. I got many comments about my website's design, saying it's neat and minimalistic, which is exactly how I wanted it to be.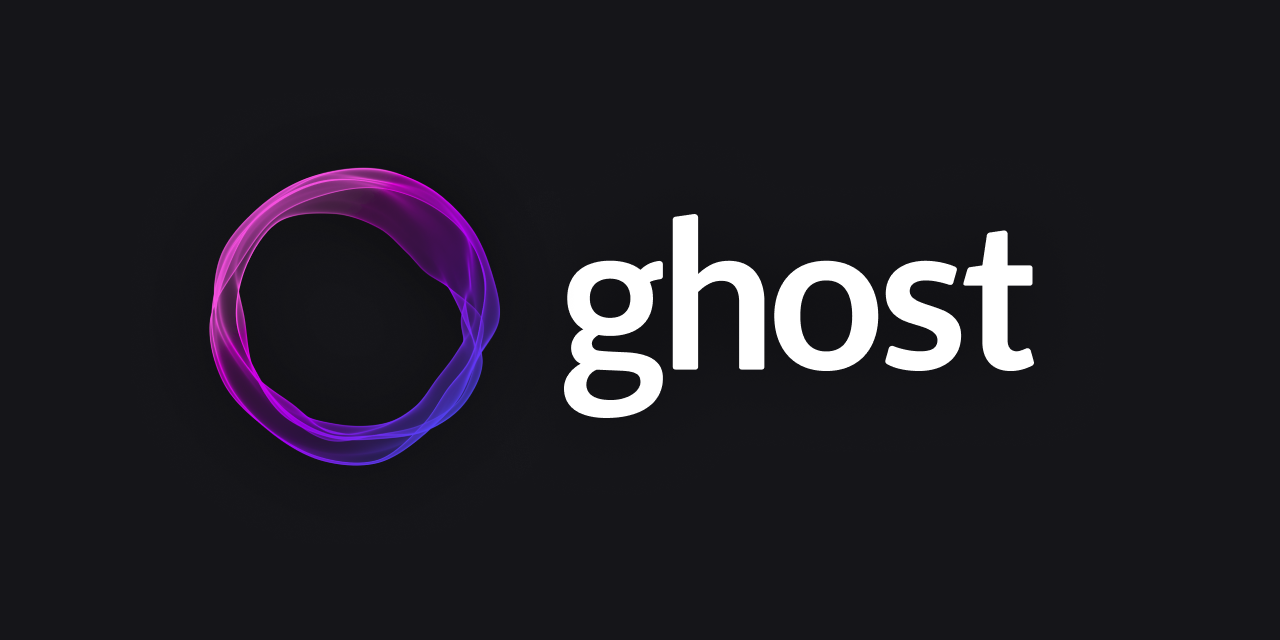 Squarespace ($13/month)
While Ghost has some customizable parts that use some code, APIs, etc., you can also use readymade templates. Squarespace, on the other hand, offers an entirely codeless solution for building websites. You can use their free templates to design your website, and it's straightforward and intuitive. It costs $13 a month, and they have a 14-day free trial to see if you like it. Plus, you get a free domain if you pay for a year. Paying for a year also makes you take your website seriously. Let's look at the next thing we need to make a website.
Domain
A domain is the type of website you want to make for yourself. ".com" is the most familiar domain on the internet. Here are some example domains: ".com," ".edu," ".org," etc., which are used for different purposes. Author and Entrepreneur Tim Ferris uses the domain ".blog" for his website — tim.blog. To make your website more legitimate and professional, I highly recommend a direct domain, which hosts your website directly on one of the common domains. Most free services like Substack, WordPress, Wix, Weebly, etc., let you only have subdomains. For example, Wix from the above options gives you subdomains, i.e., if you use Wix, your website will have an address like yourwebsite.wix.com. In web circles, having your domain is preferred over having a subdomain.
Though having a subdomain isn't bad, having your domain is inexpensive. Many domain registrar services let you buy your domain, and I found the best one is Google Domains. It costs $12 per year to have your own ".com" domain, and that's less than the price of a cup of coffee per month. All you have to do is log in to Google Domains using your Gmail ID and create one. However, like choosing your email id, your website name should be unique, available, and unclaimed by someone else. In most cases, for personal websites, yourname.com should work unless you have a prevalent combination of first and last names. Here is the price list of common domains in Google Domains.
Website creation process
Now that we have the necessary information let's see the process of creating your website and making it go live. I'm sure you'll be surprised by the simplicity of the process. I'm making these steps generic as different hosting services have their differences. Here are the steps:
Create an account with a website hosting service of your choice. I use Ghost.org for this.
At this point, your website will be <your_ghost_username.ghost.io> and yet unpublished.
Use your email to create an account on Google Domains, and choose a name for your website and a domain (mine is www.vivekarvind.com).
From here on, the process is self-explanatory inside Google Domains.
Once you finish your Google Domain setup, go to your settings page on your website hosting service.
Connect the domain you created on Google Domains to your hosting service.
Choose a design template, whichever you feel comfortable with. Most hosting services have free templates in their account, which are pretty good. I use one of Ghost's default templates, which you see currently.
Hit publish, and your website will be live.
In all of these steps, there are many choices to make, and there are many options for each choice. It's easy to get lost in preferences, and it could be overwhelming. But I would strongly recommend you pick one and get started. You can always change your mind to switch services without consequences in most cases, and even the paid hosting services offer free trials to see if you like them. But if you keep shuttling before making a choice, there's no end.
Final Thoughts
I hope this guide gave some helpful information regarding personal websites, their significance, and the process of creating one. There's a world of resources on how to build and publish your website for the platforms of your choice, and almost all of them can be distilled into the eight steps I mentioned above. I recommend you pick one and get started and figure things out on the way. If you have specific questions about the topic, please reach out to me, and let's figure it out. If you have additional tips or information I may have missed in this post, I'd love to include them. Thanks for reading. Peace out!